Outdoor Recreation & Retreat
You're invited to Amazing Grace Colorado! Come on up.
Adrienne and I met in the mountains at a Bunk & Ski. Adventure and the outdoors are a common bond for us. We are also blessed to live in a beautiful area in the mountains. Even so, we love to travel and experience other places. We are budget travelers and usually go without making reservations. There are so many spectacular spots in our area for outdoor recreation.
I love backpacking in the mountains, mountain biking, and hiking.
There are times when I just need to get higher into the mountains to the quiet solitude to spend time with the Lord. Maybe you are in need of that too?
Well.. come visit us at Amazing Grace Colorado! Let's go exploring.
Enjoying God's Creation
-
4 days, 30 miles. (click link for slideshow) I (Mark) entered the trail just east of Lake Vallecito in Bayfield, followed it upcreek uphill from about 7000 ft elevation to 10000 ft. Camped along the way and then spent day and a half up top at Divide Lakes. Took a short day hike up to Granite Lake. Finished the hike downhill into the Weimenuche Valley ending at Poison Park near Lake Williams. Faithful dog Daphne was my companion.
-
5 days, 20 miles. (click link for slideshow) Mark, Mike, and Noah (age 11) hit the trail off Jackson road east of Pagosa Springs. We quickly entered the Weimenuche Wilderness and hiked uphill along a trail that had so many downed trees! It was so grueling we took a day of rest at the spectacular lake Turkey Creek at about 10,500. Next we ascended up to 12000 ft and crested the pass. From there we worked downhill and camped just above 4 Mile Falls.
-
We had tickets to fly to Australia and when we arrived at the airport they wouldn't let us on the plane. So we asked, "where else do you fly tonight?" Ah, Costa Rica… that sounds good. That was the beginning of a 3 week vacation of a lifetime. Costa Rica is a highly recommended trip.
-
We drove into the park and camped in many different places. We rented a canoe and floated many of the rivers and stayed on a few islands where we were the only ones. We stayed on chickees in the middle of the water. Yes, we saw many many alligators.
-We flew to New Zealand with a backpack each. When we arrived we just started looking at maps and figuring out where we wanted to go that day or next day. Among the many adventures was a 3 day backpack in a national park. We also did a 3 day river trip in a canoe with no guide. They put us on the river with a map and told us where/when they would pick us up. We camped along the way. What fun! We took a boat trip and were blessed to see a school of dolphins and the rare blue penguin.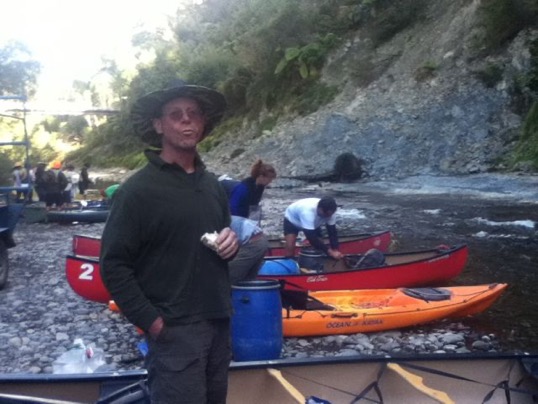 Trail above Wolf Creek Ski Resort Colorado


Four Mile Trail Pagosa



Grand Canyon